The Unified Water Label Association (UWLA) will be exhibiting at ISH, the leading trade fair for HVAC + Water, which will be held in Frankfurt from 13 to 17 March 2023.
The UWLA will be at ISH on Stand 4.1 FOY18 with its partner the European Association for the Taps and Valves Industry (CEIR), and is hosting a presentation on Wednesday 15 March for EU commissioners, partners, members, press and other interested parties.
The presentation will cover how the Unified Water Label can help solve the climate crisis and include best practice examples of promoting the benefits of the label to help the consumer use less water and energy in the bathroom.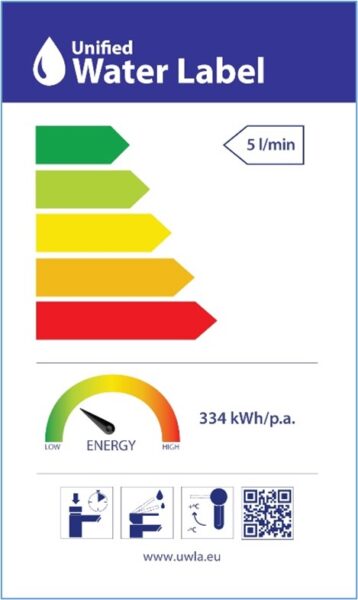 UWLA CEO Yvonne Orgill said, "Being at ISH provides us with an ideal platform to raise the visibility of the Unified Water Label. It is particularly important this year as one of the key themes for the ISH water section is sustainability.
"We have made significant progress in the last twelve months as we have all come to realise that the world is changing and the environmental impact of how we use water in the home is increasingly important.  Working with our members, partners and supporters, we are taking the lead, being proactive today, in order to protect the water supply for future generations.
"Governments across Europe have signalled their intention to address climate change and energy efficiency, and we are delighted that the Unified Water Label has been recognised within the ISO 31600 Water Label Standard and the EU Taxonomy."
The UWLA presentation is open to all ISH attendees, visit www.uwla.eu for details or email Vikki Hollins at Vikki.hollins@uwla.eu