The 'Understanding the Bathroom Installer' research by the BMA builds on the results of a previous consumer research study undertaken in 2022, which highlighted the significant influence of installers in the purchasing cycle for a new bathroom.
The 'Understanding the Installer' research was conducted in-house by the BMA in partnership with Eureka! Research and set an ambitious target of surveying over 500 UK bathroom installers to ensure the survey results were robust and representative of this pivotal sector.
With the support of BMA members and affiliates, who created a generous prize fund to incentivise participation and promoted the survey via their communication channels, this target was surpassed, and a final participation rate of 678 installer responses was achieved.
This report documents the installer's side of the product purchasing story, where they think their influence lies, why they recommend products and retailers, their advice, how they engage with manufacturers, what encourages them to try new products, and much more.
The results prove a fascinating read, cementing the importance of installers for bathroom manufacturers.
The Understanding the Installer Research Key Insights 2023 is now available to view.
We want to extend our thanks to our supporters for this research.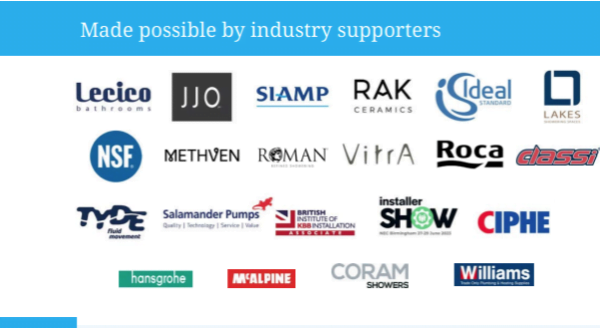 Note: The full survey results will only be available to BMA members, and the research will be covered in more detail at the Marketing Committee Meeting on 26 July 2023.