If you're managing sinks, baths, plumbing and other bathroom items, you'll be well-versed in inventory management practices and processes.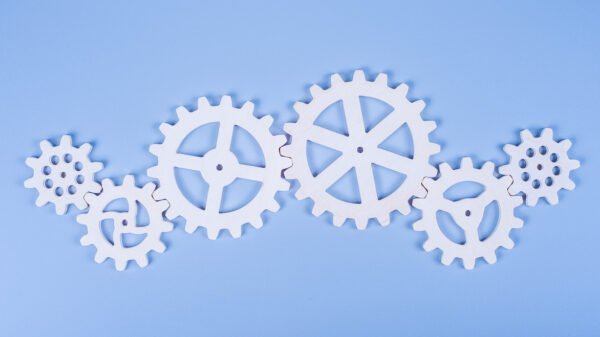 You're likely focusing on ordering, managing, storing and moving those items, while supervising the flow of goods from factories to warehouses and onto the relevant sales channels.
You might be working with different manual systems such as spreadsheets and paper, and struggling to keep on top of inventory levels, market trends and forecast accuracy.
This is where inventory optimisation can make your life easier. Inventory optimisation balances high service levels with the lowest possible inventory investment. Essentially, it allows you to ensure you have the products you need to meet demand while reducing inventory costs and minimising the risk of excess stock.
Inventory optimisation is just one part of supply chain optimisation, which means using technology to get inventory to the right place at the right time – at the lowest cost and highest profit for your business.
Supply chain optimisation minimises operating costs and streamlines processes throughout the supply chain to improve efficiency, reduce risk, and ensure stock availability at each stage.
Optimising your supply chain will also make it more resilient by having processes in place to enable your business to react to any unforeseen demand and supply disruption.
Supply chain optimisation best practice – six key areas to consider.
Build buffers into the supply chain
A buffer is a way to increase capacity throughout your supply chain to help you meet customer demand. There are three inventory buffers:
Safety or buffer stock is additional stock in case of unexpected demand increases. The trick is to hold enough safety stock to be useful without unnecessarily tying up capital that could be used elsewhere in the business. For example, you might keep more lower-cost items, such as shower heads or taps.
There are two ways you can use time buffers. Avoid unforeseen delays by ordering component items earlier than necessary. This could be ordering your short-lead time items alongside long-time items when a trade customer orders a bathroom suite so everything is ready for their customer when it should be. Alternatively, use a time buffer to delay delivering the customer's order to avoid extra expenses from express shipping or bringing in additional staff. Unfortunately, this means letting your customers down, risking business as well as negative feedback.
A capacity buffer can help if your supplier cannot meet your order deadline. You could add capacity by paying more for an emergency order to get your items faster, or by bringing in extra staff around busy times or offering overtime to current employees.
Review your supplier networks
Assessing your supplier network can help you understand the value of each supplier to your business and the impact any disruptions they encounter.
You may also want to look at alternative supplier setups, such as increasing your network through diversification or reducing shipping times by 'nearshoring' and finding closer suppliers. Creating a network of suppliers who can supply the same material will help you find an alternative should one have trouble supplying what you need.
Use technology to improve forecast accuracy
Poor forecasting techniques create inaccuracies, increasing the risk of stockouts or excess and obsolete stock. They will also make it harder for suppliers to meet your needs if you've underestimated and need an urgent order.
With multiple product lines, if you're using spreadsheets or other manual methods to manage your inventory and forecasting, you should consider upgrading to demand forecasting software that integrates with your ERP system.
Sophisticated algorithms will analyse data and provide more accurate demand forecasts that consider your sales data, seasonal fluctuations, trends, and promotional events. As the software can automate forecasts, you'll be able to improve overall planning efficiency.
When you combine accurate forecasts with appropriate safety stock levels, you can mitigate risks and maintain good service levels.
Automate processes to build an adaptive and agile supply chain
Automated processes are vital to supply chain optimisation. Inventory management software can process more information than a human, so you can more easily gain a better understanding of what, when, and how much stock to order at every stage of the supply chain.
Automating some of these areas can also help increase capacity in your supply chain:
customer relationship management
demand management
order fulfilment
manufacturing flow management
procurement
product development
commercialisation
Staff
Since the pandemic, demand for labour has outstripped supply, making it harder for companies to recruit and retain staff to meet customer demand.
Identifying where staff shortages will impact your operations helps you to hire and retain the right people, with the right skills at each stage of your supply chain. Whether in the factory, warehouse or in lorries delivering items to customers. Make sure you provide training specific to their role throughout their employment so they can continuously help you achieve your targets.
Embed sustainability into supply chain operations
Climate change and the prevalence of natural disasters put sustainability high on consumer agendas. Nearshoring suppliers and digitalising the supply chain to improve efficiencies can support a greener supply chain.
Two key areas are green supply chains and the circular economy.
Green supply chains
Reduce your reliance on rushed air freight orders by using software to improve forecast accuracy and order more accurately. Timely, consistently sized order information also helps suppliers combine your orders into batches, which reduces the number of shipments and potentially even containers.
Other ways to make your business eco-friendlier include LED lighting, recycling, alternative packaging options, and electric fleet vehicles.
The circular economy
The circular economy can help with sustainability and saving money. As the price of raw materials increases, companies can break down their finished products and return them to their raw material form for reuse or resale.
Benefits of supply chain optimisation
Particularly in the competitive bathroom marketplace, you need your supply chain operations to be cost-effective to hold onto profit margins.
By reducing or eliminating stockouts, you can not only improve service levels, but you can also help maintain your market share or even steal from competitors that can't meet demand.
Switching manual processes for automated software helps you to save time and stop firefighting. Making you more agile to respond to disruption quickly. Our whitepaper Building a Resilient Supply Chain explains these areas in more detail.
Supply chain optimisation tools
A crucial part of supply chain optimisation is maintaining healthy inventory levels.
Inventory management or, even better, inventory optimisation tools (such as EazyStock) can streamline processes and provide more reliable and comprehensive data. They can accurately forecast demand, classify inventory items from sinks and plugs to free-standing and rectangular baths and, calculate safety stock and reorder quantities, and provide a wealth of inventory KPI reports. This can help you avoid stockouts or holding too much excess inventory, which could become obsolete.
If you'd like to know more, speak to one of our team to arrange a demo.
Guest blog provided by our #MemberMonday EazyStock