Attendees of the recent BMA Annual Industry Conference dug deep into their pockets to raise funds for this year's charity, CRASH.
Our thanks go to all organisations who donated prizes to a silent auction and to our raffle. All prizes were awarded as part of the Gala Dinner evening on October 10 at the luxurious Carden Park Hotel and Spa in Cheshire.
Francesca Roberts, Chief Executive at CRASH (pictured with Tom Reynolds, CE at the BMA), who attended the event, spoke passionately to attendees, describing the incredible work the charity does each day and why every penny donated helps to care for people.
We are pleased to announce that £3,050 was raised for the charity.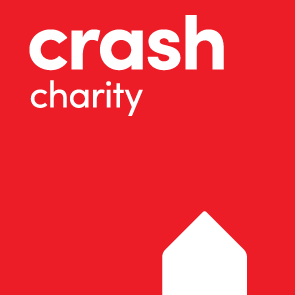 CRASH has been the UK construction industry's social impact partner for over 26 years. They unite the power of the industry to do good by channelling their professional expertise, construction products and fundraising to construct places that care for the sick, vulnerable and homeless in the communities in which we work and live. Their work demonstrates how the charity partnership with the construction industry can build a more caring society.
Francesca said: "CRASH was delighted to be charity partner at the Bathroom Manufacturers Association Conference and Gala Dinner for the very first time. It's always lovely to get the opportunity to speak about CRASH and our vital work – we are so grateful to those who donated generously to help construct places that care for people who are homeless and children and adults receiving hospice care. CRASH looks forward to developing a relationship with the association for years to come."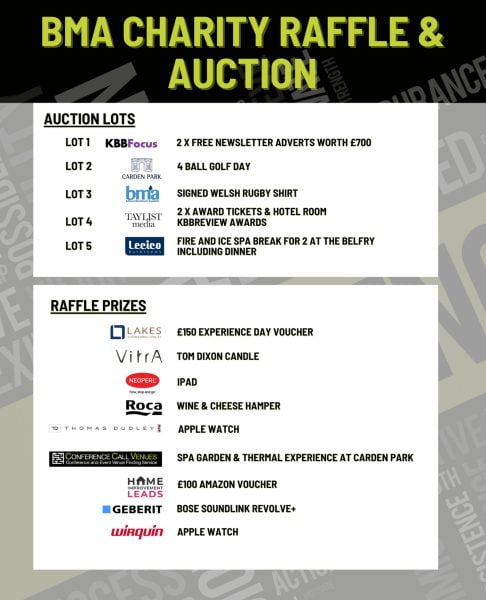 The auction prizes included a signed Welsh Rugby 2023 shirt, a 4-ball golf day at the Carden Park Hotel, two award tickets and hotel rooms for the KBB Review Awards 2024, a Fire and Ice Spa break for two at the Belfry, donated by Lecico, and two free newsletter adverts, donated by KBB Focus.
Congratulations to all those who won prizes, and our thanks to everyone who helped support the CRASH charity this year.